Next:
Scaling plot
Up:
NEMO performance
Previous:
Single core versus dual
Contents

Performance for different grid dimensions
Using a fixed number of processors we investigate how the shape of the grid affects the performance. We concentrate on 128 and 256 processors with two results from a 512 processor run. All runs are carried out using the PGI compiler suite. The results of this experiment are shown in figure 4.

Figure 4: Performance of NEMO on 128, 256 and 512 processors plotted against the number of grid cells in the

direction,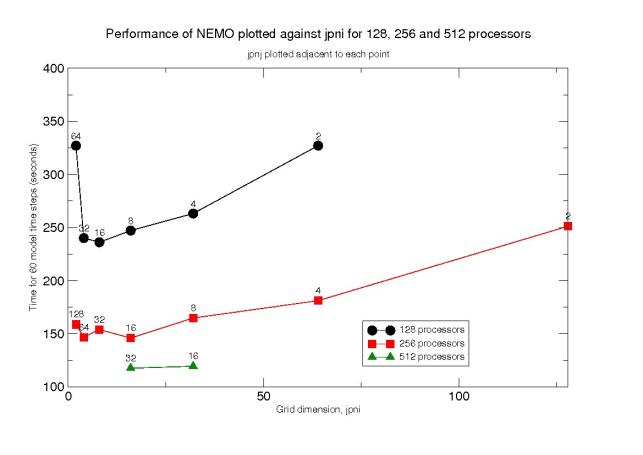 Figure 4 suggests that for a fixed number of processors the ideal grid dimensions are square i.e. where jpni=jpnj. If the number of processors is such that it is not possible to have jpni=jpnj (i.e. the number of processors is not a square of an integer) then the results suggest that the values of jpni and jpnj should be as closer to each other as possible with the value of jpni chosen such that jpni < jpnj.
---




Next:
Scaling plot
Up:
NEMO performance
Previous:
Single core versus dual
Contents